Clergy & Staff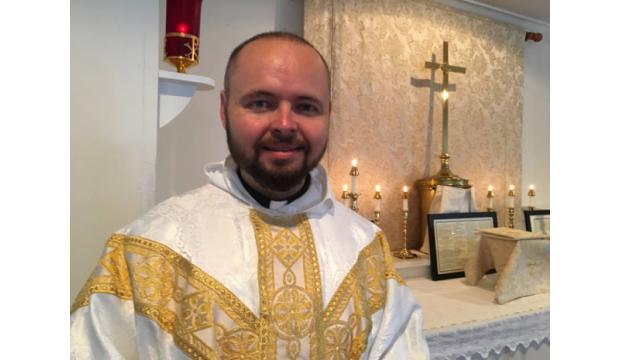 Rev. Fr. Daniel S. Trout - Rector
Fr. Daniel Trout began serving St. Luke as a supply priest in Fall 2016. He is very thankful to mark 4 years of ministry in Augusta, and 12 years total as an Anglican cleric. As the rector, Father is responsible for the pastoral care of the people of St. Luke ACC. He warmly encourages you to meet him as he conducts his parish duties, including the Sunday & weekday liturgies or the Wednesday evening Bible study.
Fr. Trout is usually at the parish office (located in the Holy Cross Parish Hall) Tuesday – Friday, 9 a.m. to 3 p.m. Call 706-736-7479 or email dtrout@anglicancatholic.org
Raised in the Philadelphia area by devout Evangelical Christian parents. Educated at Clearwater Christian College with degrees in History and Theology (B.A.) in 2003; Reformed Theological Seminary with a dual degree in Theology & Philosophy (2007). Ordained deacon in 2008 and priest in 2009 in the Anglican Province of America (APA). Served for the next three years in several Florida parishes of the APA, including as vicar of Holy Trinity, Sarasota. Taught in the parochial and diocesan high schools of the Roman Catholic Diocese of Orlando 2013-2017.
Received by Archbishop Mark Haverland into the Anglican Catholic Church (ACC) July 2016. Accepted the appointment to be the new priest-in-charge of St. Luke in January 2017 and began full-time in June. Installed as St. Luke's fifth rector in January 2019.
Besides the devout practice of Christian religion, he enjoys a wide variety of hobbies including: cooking, reading medieval literature, listening to music, exercising, hunting and fishing, watching sports and attending fine arts exhibitions. Fr. Trout has been married to his wife Anita for 12 years.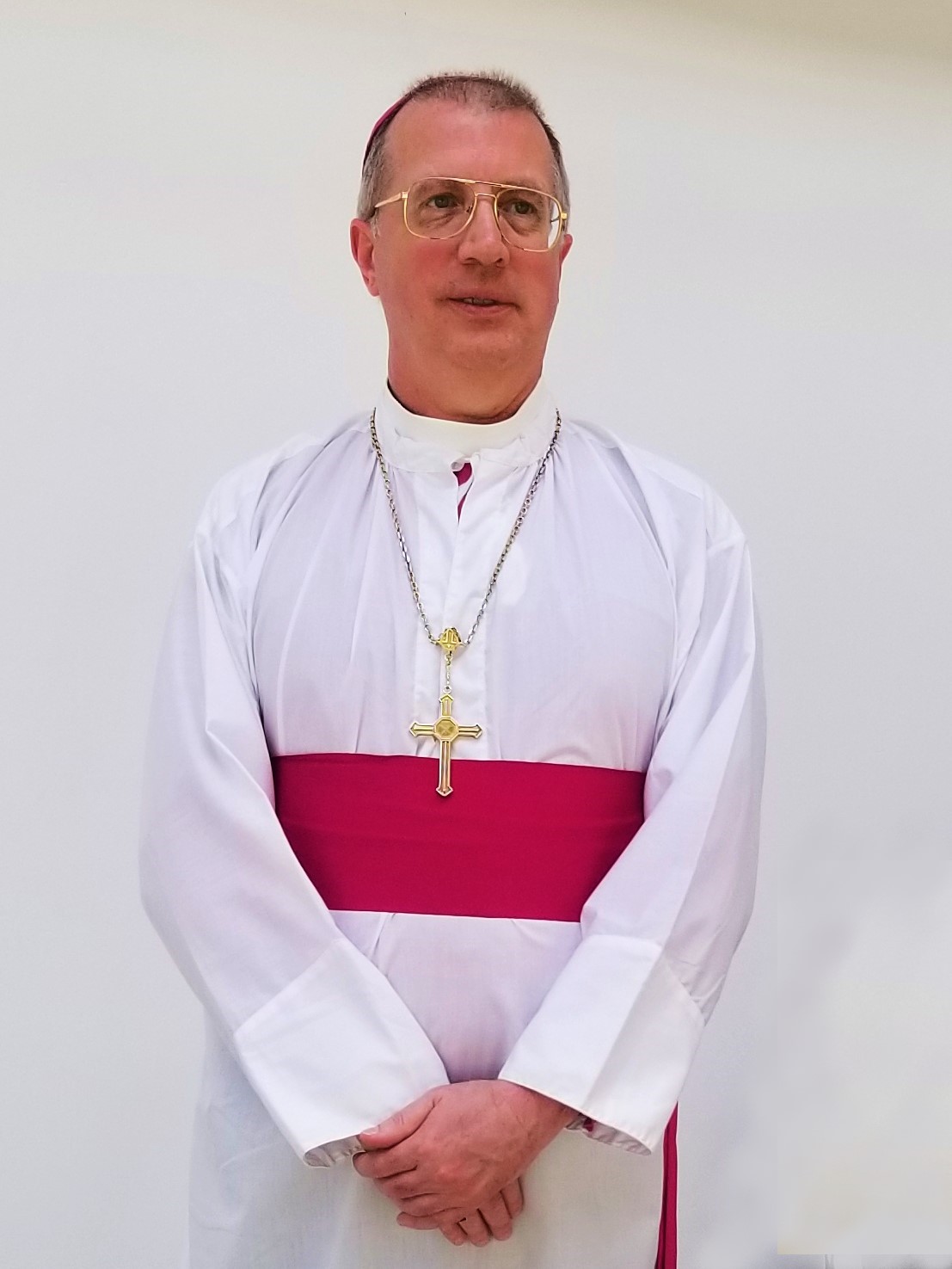 Most Rev. Mark D. Haverland - Bishop Ordinary
As chief bishop and Acting Primate, Archbishop Haverland is the spiritual and administrative leader of the Anglican Catholic Church. At each Provincial Synod, and as needs arise, he is charged with addressing the Church on behalf of the College of Bishops. To the right, you will find links to the addresses, along with statements on current events in light of church doctrine.
Born in Youngstown, Ohio in 1956, Archbishop Haverland was educated at Kenyon College (A.B).; Duquesne University (M.A.); and Duke University (Ph.D.), where he wrote his dissertation on the 17th century Anglican theologian, Henry Hammond. Ordained deacon in 1981 and priested in 1982, Archbishop Haverland has more than thirty years of experience as a clergyman within the Anglican Catholic Church.
In 1997 he was elected and consecrated to succeed the late William O. Lewis as Bishop Ordinary of the ACC's Diocese of the South. Following the retirement of the Most Reverend John-Charles Vockler in 2005, the then Bishop Haverland was elected and enthroned as Archbishop and Metropolitan at the ACC's 16th Provincial Synod in Grand Rapids, Michigan. He is the sixth ACC bishop to serve as Metropolitan and second to serve as Acting Primate.
Archbishop Haverland is author of Anglican Catholic Faith and Practice, an introduction to orthodox Anglican belief, which is available from the Anglican Parishes Association book publisher. He has also written articles and reviews for publications such as Touchstone, The New Oxford Review, and The Journal of Religion.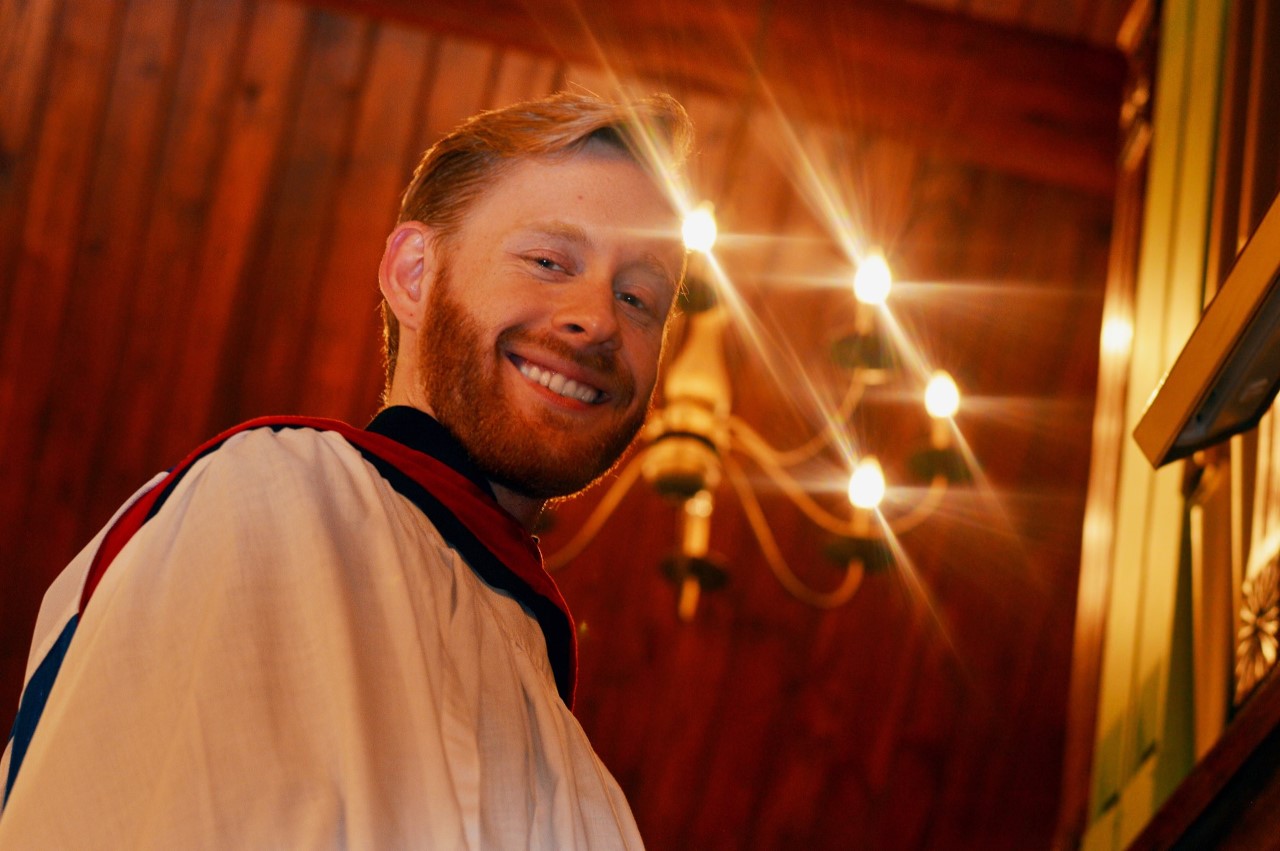 Mr. C. Lance Davis, CAGO - Minister of Sacred Music
St. Luke welcomes organist and precentor Mr. Charles Lance Davis as its new Minister of Sacred Music. "Lance", an Augusta native, has held music positions in Anglican/Episcopal parishes around the country since 2009, and has supported St. Luke as a guest organist since 2018. He was received as a convert into the Anglican Catholic Church at Pentecost in May, 2020. Now residing back in his hometown, Lance will play, sing, and direct the liturgical music ministry and outreach of St. Luke Anglican Church.
Lance is a graduate of the Davidson Fine Arts Magnet School in Augusta (2005) and of Oral Roberts University in Tulsa where he graduated magna cum laude with a B.A. in Christian Patristics & Liturgics (2009). He received his Colleague Certification with the American Guild of Organists (AGO) in 2012 and completed his choral and organ residencies in 2014 at Yorkminster and Southwark Cathedral, London in the U.K. In addition to sacred music, Lance has also distinguished himself as a recitalist, at such noteworthy venues as the Mormon Tabernacle, Carnegie Hall, and Columbia University.
Also a passionate educator, Lance serves St. Andrew's Anglican Academy in Chester, CA as their virtual instructor of Latin, Music, and Church History. Each summer for his annual visit, he serves as Director of Choristers for the academy's choral camp focused on Renaissance polyphony, Gregorian chant, and traditional English/Anglican choral works.
In what spare time that he has left, Lance enjoys studying and publishing liturgical materials, cooking, savoring fine whiskey and tobacco, and cultivating his art of being the best groomed/dressed man on the planet.