Christian Journey
WHERE IS YOUR CHRISTIAN JOURNEY TAKING YOU?
For some, becoming an Anglican Catholic is the consummation of a theological quest–a resting place for the pilgrim mind and soul seeking a more illumined and historical understanding of the Bible and Christian doctrine and spirituality. For others, less dramatically, it is simply a refuge from the modernizing tendencies of the mainline Protestant churches that sought to conform their liturgy (worship) and theological and moral teaching to secular cultural standards. For still others, being an Anglican Catholic might just be an alternative to being a Roman Catholic; one finds generally the same teachings with only minor differences in liturgy and ecclesial customs. Whether any of these characteristics might reverberate with you–or not–the Anglican Catholic Church exists as a living continuation of traditional Christianity that just might help YOU reorder YOUR life (and your family) after the classical Christian worldview and introduce YOU to a deeper communion with the Triune God.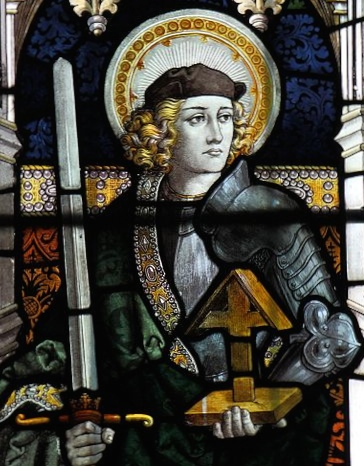 WHAT IS AN "ANGLICAN CATHOLIC?"
So, what are we? "Catholic" is simply a designation that Christians have applied themselves since the early 2nd century. It derives from the Greek word katholikos meaning "universal" to express the global availability of the Christian Gospel. The word is most associated with "Roman," but there are actually many Catholic churches that, besides upholding the authority of Scripture, maintain their own form of the 2000 year-old Holy Tradition of Christianity and have ministers ordained with apostolic authority (what we call Apostolic Succession). That is our Catholic identity. "Anglican" comes from the Latin word Anglia meaning "of the English". This simply references our heritage and roots to the early English church. We are English Catholics. Our religious expression, spiritual sensibilities, and customs are rooted in the ancient Christian Church in England that was independent until 11th century Roman control, but then became autonomous again through the 16th century English Reformation.
So why might the Anglican Catholic Church be worth considering?
FOR YOUR FAITH; FOR YOUR FAMILY; FOR YOUR COMMUNITY.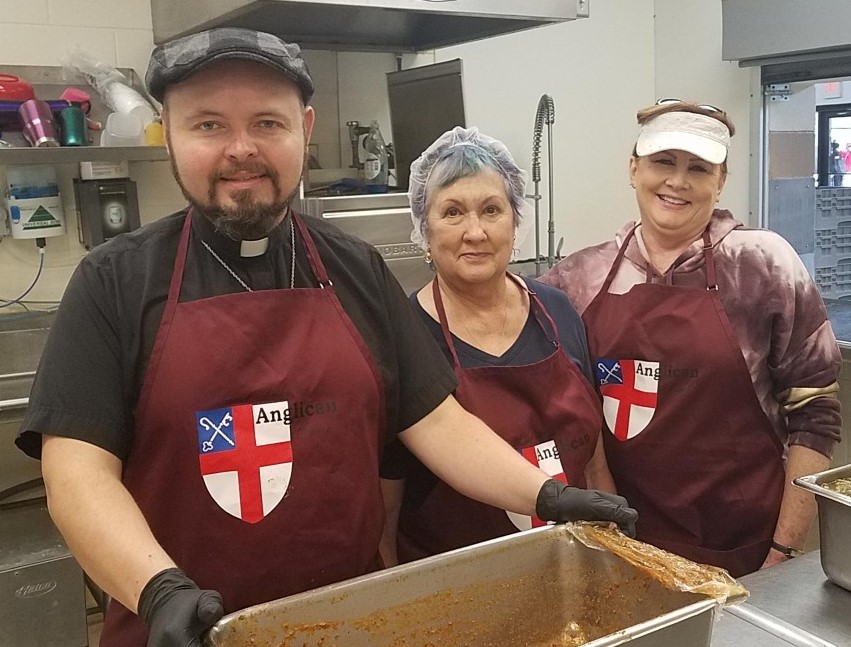 FAITH – as Anglican Catholics, we preach and teach the Bible, but the fullness of Catholicism directs us to worship and experience God through Jesus Christ in our offering of worship, prayer, and celebration of the Sacraments–the presence and power of Our Lord and His Holy Spirit.
FAMILY – Anglican Catholics maintain a traditional understanding of the Christian family based on the Holy Family of St. Joseph, Blessed Mary, and the Christ Child. We believe in creating a safe haven for families to raise their children and form them in Bible values, moral virtue, and classical studies. We offer this through parish programs and, when available, through classical Anglican schools. See more at: www.anglicanschools.org
COMMUNITY – Anglican Catholics believe that the Kingdom of God is among us wherever we declare that Jesus Christ is Lord. We uphold a worldview that encourages an engaged Christianity to redeem culture. As it was in England for more than 1500 years, we never stop hoping that our Faith can remake a society where Truth, Goodness and Beauty reign. Anglican Catholics support united and civil community, education, the arts, the sacredness of life, and the traditional English love of the natural world.